From Responsive Design to High-Ranking Websites
Whether you are creating your first website or looking to update an existing online presence, your business needs to stand out in a crowd of competitors. That means you need more than a slick design. At NuEthic, we're committed to supporting your business's growth through powerful, fully optimized eCommerce websites.
To achieve your marketing and sales goals, you need a website that offers an easy, exciting customer experience. That's why we prioritize UX and UI design, SEO, and your overall brand story when we craft your website. We aim to make your site a 24/7 salesperson that seamlessly converts visitors into loyal customers!
Our Services
eCommerce Development
With expertise in the world's best eCommerce platforms, we'll help you transform your website from a product showcase into a powerful selling machine. We offer Magneto, BigCommerce, and Shopify design and development, as well as custom eCommerce solutions! Together, we'll create a compelling buying experience for your visitors.
CMS
Great content attracts organic traffic and demonstrates your brand authority. Improve your digital presence with well-organized content on your website. We'll set up your pages in a powerful, easy-to-use CMS, complete with search engine optimization and integration with your funnels. Your website is a living thing. We'll help you take care of it!
Search Engine and Conversion Optimization
It's no longer enough to just have a website. You need to be able to attract organic traffic, convert qualified leads, and achieve high rankings for a variety of keywords and phrases. NuEthic's SEO and CRO experts can help. We streamline your site with responsive design, engaging content, and clear navigation that attracts search users and improves the customer experience. This leads to higher rankings and conversions!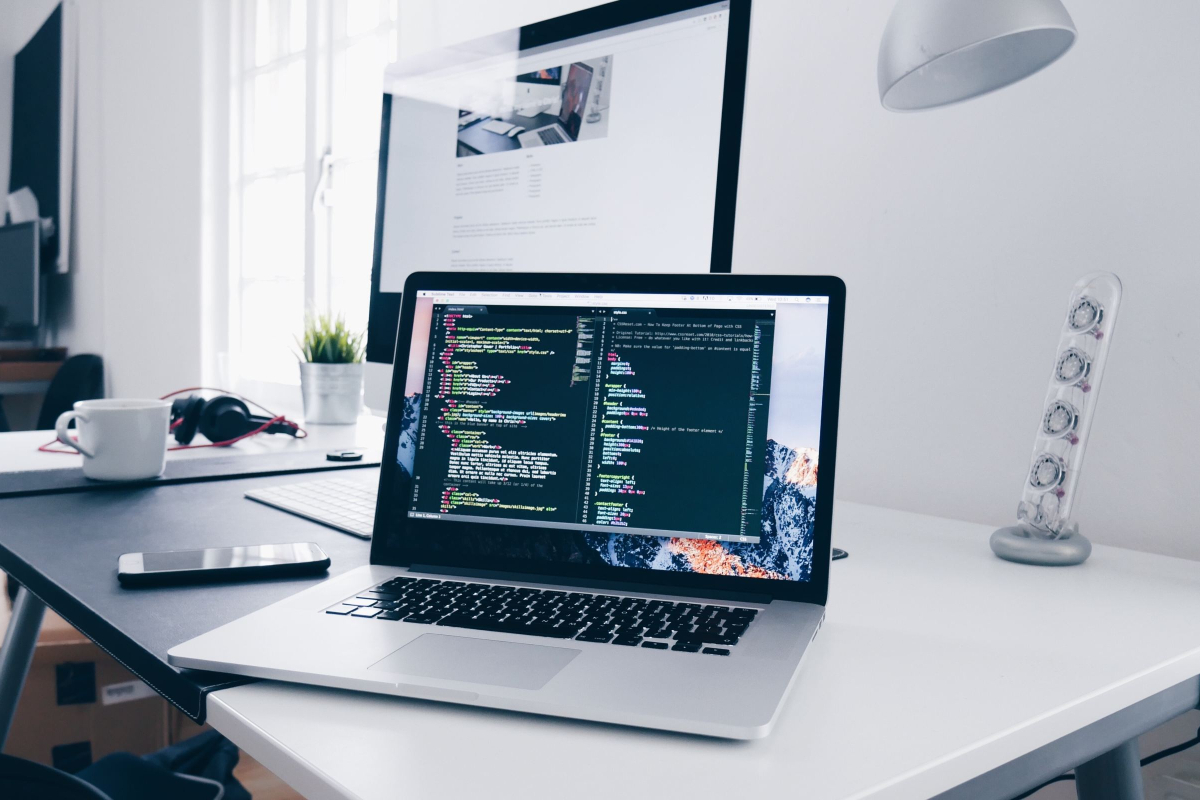 Convert More Customers with an Integrated eCommerce Site
Don't let your website be a glorified business card. In other words, you don't want your website to only be a place for customers to see your products and services. It needs to create consumer confidence and get them excited to buy!
We believe in a holistic, customer-oriented approach to web development and your business's marketing efforts. So, we offer integrated marketing campaigns and buyer journey mapping in addition to our design services. Your website should be a consistent expression of your business's values and credibility.
In short: If you want to make sales online, you need a robust eCommerce site that instills trust in your customers. With NuEthic's expert web development services, you'll gain a website that converts customers into loyal brand advocates!
NuEthic's 3 Pillars of Web Design and Development
Here are the fundamental principles we implement in every single project:
Design breeds credibility. A modern, clutter-free design helps keep visitors from hitting the back button when they land on your website. But what is the secret ingredient that drives them to covert? The NuEthic team has the experience and talent to make that connection.
Usability is all about guidance. You have only 7 seconds to keep or lose a user's interest — and that attention span may get even shorter! The right website architecture and UX design immediately set visitors on their buying journey. NuEthic's conversion optimization experts create a seamless path for them. It all comes down to knowing what your business does, who you are, and what's important to the customer.
Call to Action. Once you get the right kind of visitor to your site and capture their interest, how will you convince them to buy — and come back for more? If your website isn't engaging your visitors and converting them into loyal customers, it is NOT doing its job. The team at NuEthic will help you translate your marketing goals into a robust eCommerce site.