NuEthic makes a variety of apps and extensions for many of our customers.  Let us create the perfect extension to your platform to help your store sail to the top. From recipes to connections to your ERP, NuEthic has your back. Take a look at some of the work we have already done for some customers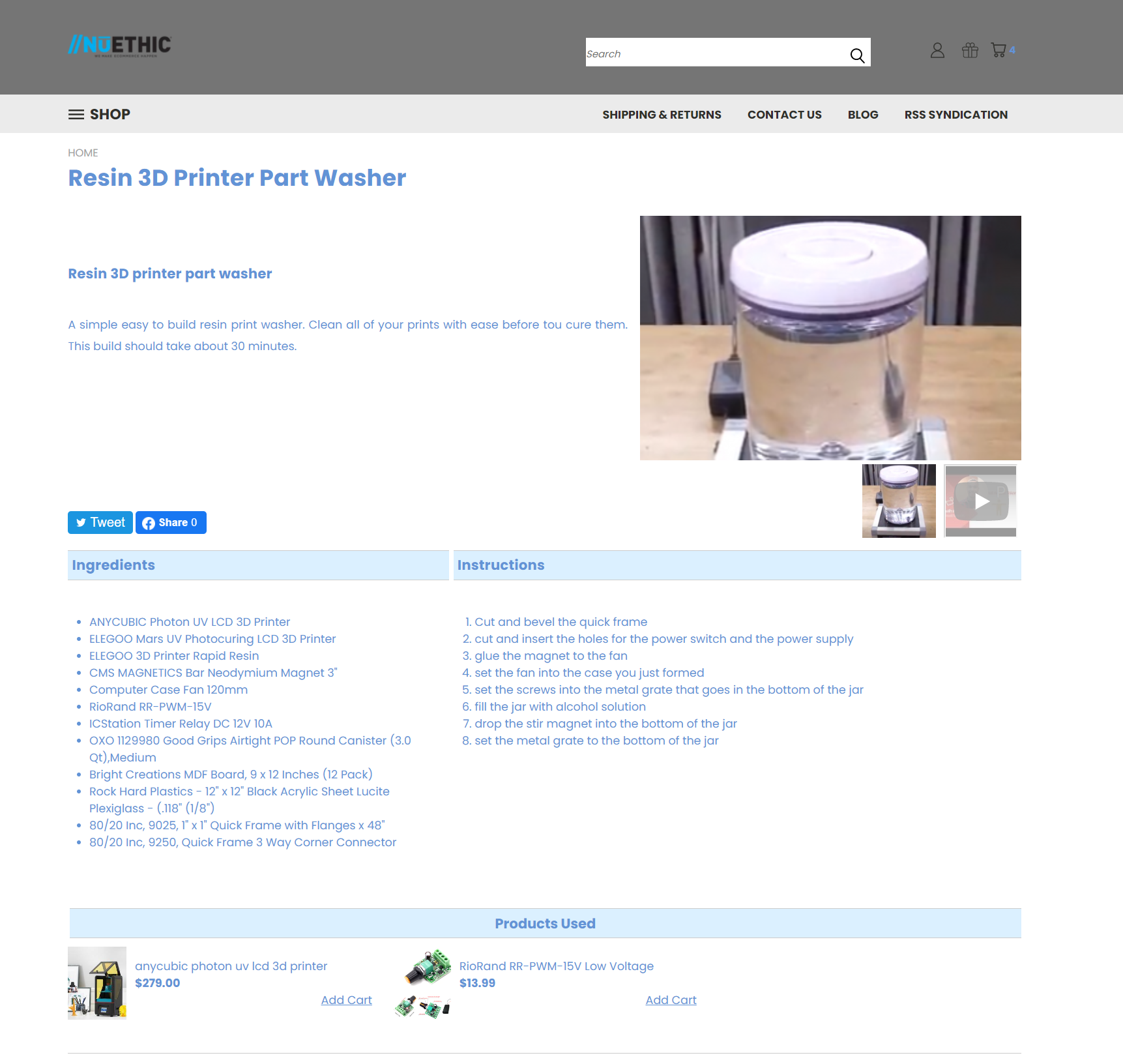 NUETHIC RECIPE APP
Easy to use instruction app that will drive sales and add fresh content to your store. With this app you can create anything from recipes for your food blog to instructions for your DIY projects. With up-selling features found on no other blog, you could sell the materials or ingredients used right along side the blog itself! If you sell parts, ingredients, add-on's or accessories this app is for you.
One Click Install Try It For Free.
Bronze $25/month: 5 Images + 1 YouTube video/page x 50 pages
Gold $35/month: 8 Images + 1 YouTube video/page x 65 pages
Platinum $50/month: 12 Images + 1 YouTube video/page x 150 pages
Custom: If you would like us to do custom work on this app or your site please contact sales@nuethic.com

NUETHIC OUTFIT BUILDER
With this app you can help your customers answer the age-old question of "What do I wear with this?" Outfit Builder allows your online store to pair multiple products together on one product page. Easy to use and easy to master, this app will have you selling bundles of products together on one page. This app is optimized for clothing, but it also has many other uses too. Do you sell headphones, bundle the headset with cables and custom plate covers.