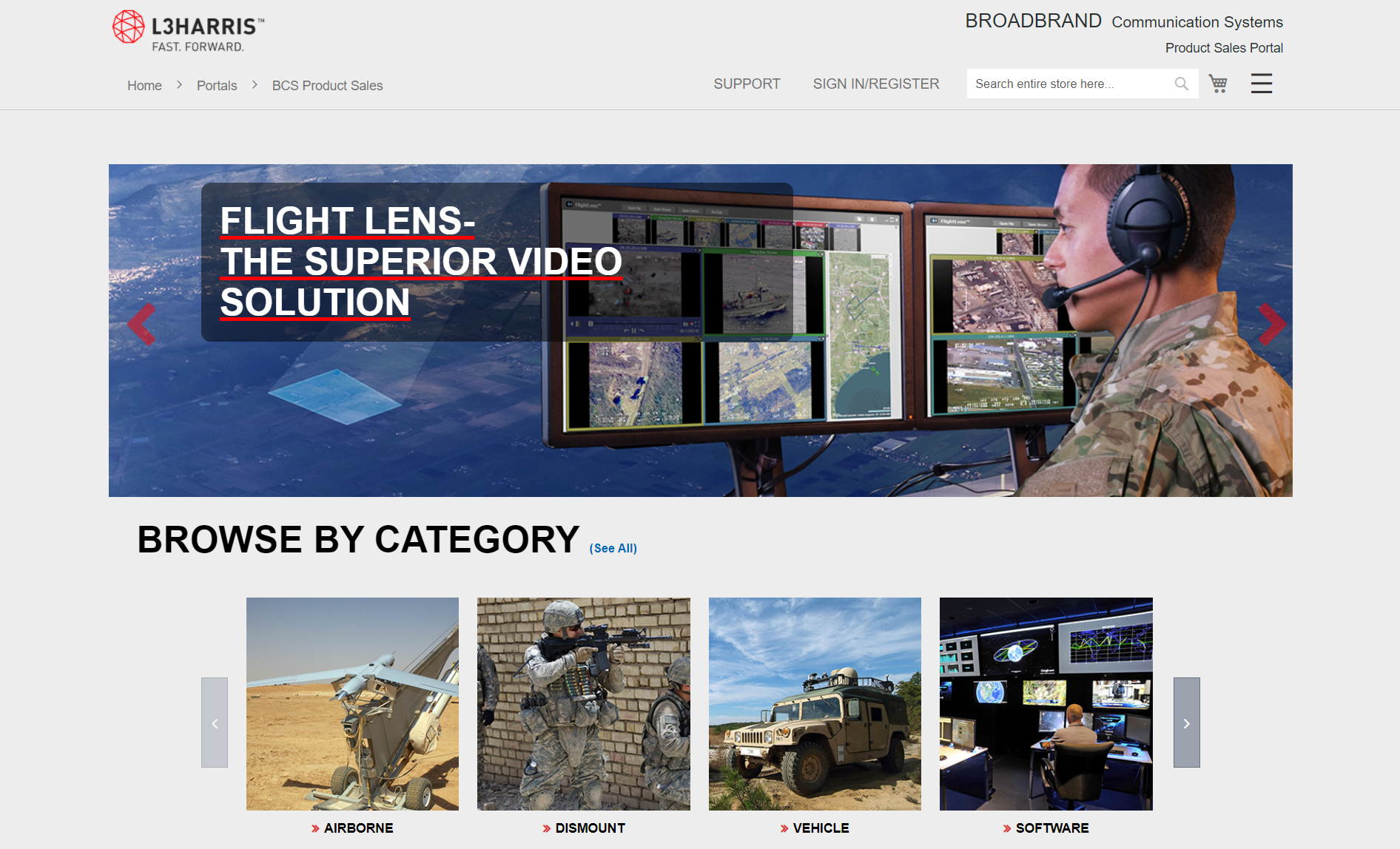 L3 contacted NuEthic to build a custom Magento site to sell and ship equipment to our armed forces.
We worked closely with their design team to create a functional and simple website following their corporation's guidelines.  NuEthic created a custom authentication system using Duo and Google Auth. This Authentication system was used for admins and customers alike, requiring 2 different authentications. We then created an extension of the site to collate orders and send the information to their warehouses. We then set up a 2-week training session on the extensions and workflow, tracing orders from the site through to the shipping warehouse.
After a week of launching the site, L3 contacted us again to redesign the site. The company had merged with another company becoming L3 Harris. The request to change the look and the feel of the site to mimic the new company site was requested, as well as numerous tweaks to the custom extension.