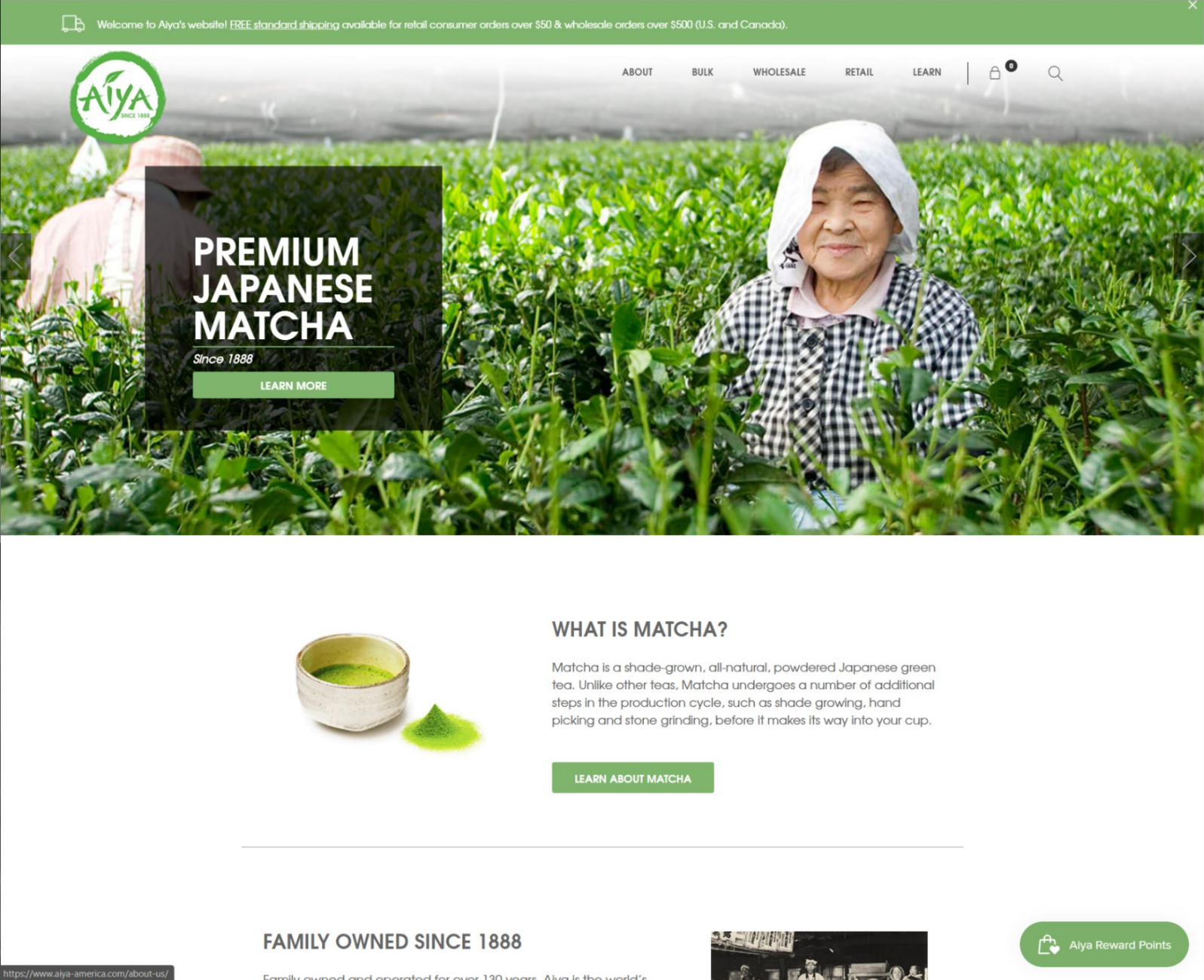 Aiya America came to us looking to migrate their three  Magento stores into one BigCommerce store.
Requiring a custom-built API for storing and displaying their recipes, as well as user-friendly templates for their in-house team to create their own pages after we launch.
Aiya had over four thousand customers we needed to migrate and only 50 products. But the customers were spread throughout three sites with no common Id number.  They also asked for a custom recipe app that would allow our client's staff to add and manage their recipes through a friendly user interface.  The app could collate the information into the HTML needed to display the recipes on the frontend and then post it to the main site backend via the API.
Working with the client, the design of the site was laid out. Thankfully the client knew its audience and the design was laid out rather easily. This migration was primarily a copy of their old site, so the page layouts were not that difficult to copy. However, aiya did request some new pages and new designs.