Scale Your Business without Busting Your Budget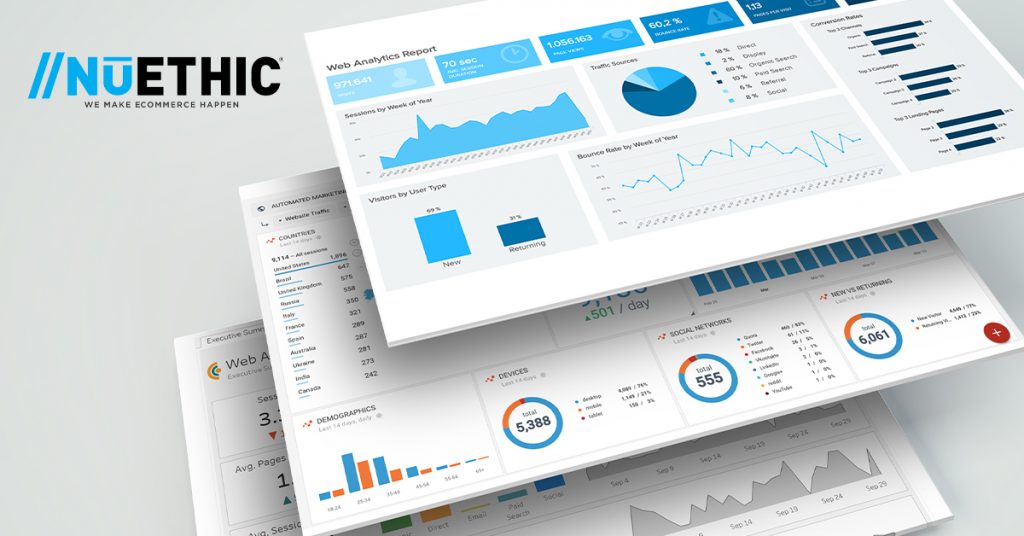 Poorly Managed PPC is a Pain — Let Us Help You Generate Conversion-Ready Traffic With the Perfect Strategy
We provide e-commerce brands with highly targeted, data-driven digital marketing strategies that boost growth through paid Facebook and Google Ads.
Tired of Wasting Money on Paid Ads? We Hear You.
There are countless e-commerce sites, all competing for people's attention. Too many agencies overpromise results, then pump money into ill-conceived ads and baseless strategies. What a drain!
We run performance-based campaigns backed by our seal of authenticity: we know our stuff. And our results prove it. We scale up our clients FAST — no funny business. That's because we craft high-converting, optimized funnels with fine-tuned Facebook and Google Ads.
Why wait for results from an agency that overpromises? Let's face it: you need eComm experts to help you cut through the noise AND maximize your ad spend.
That's us.
Our Results Speak for Themselves
Scaling is often a scary topic for e-commerce business owners, because they assume that to get more customers, they need to spend a LOT more on ads. That's only true if your ads aren't striking that perfect balance between "make the algorithms happy" and "connect with the target audience." We know how to play the game.
Take, for example, the pet brand that we took from $10k in ad spend to $200k revenue in just 30 days. Yes, really — they actually sold out their available stock twice in four months. It was simply a matter of getting the right Facebook funnel in place, testing out our ads, and getting that perfect mix. The results? Nearly $580k in revenue for just $225k ad spend. That's how we roll.
Or the office tech brand that was struggled with a high cost-per-sale. They were spending so much just to acquire leads, then bleeding more money with a low conversion rate. Because they had a niche product, we knew we had to promote them with care. So we launched a paid Google search campaign and ran retargeting ads that got qualified leads back in the funnel — which meant more profits for less ad spend.
What We Offer
To us, digital marketing is more than the sum of the parts (ad creative, audience targeting, throwing money at the problem, etc.). It's a cohesive strategy that positions your brand in an optimal position. We've refined our testing methodology so that we can promise results. In fact, we operate on a performance basis — if you don't make money, neither do we.
Here are just a few of the tactics we may use in your custom strategy:
Paid search ads (Google, etc.)
Google Display campaigns
Facebook ads and sponsored content
Google and Facebook shopping ads
Landing page creation
Conversion optimization
Shopify configuration for bottom-of-funnel results
A/B testing
Email marketing
Cross-channel funnel development
Why Choose Us?
We created our agency because we were tired of hearing about e-commerce brands who were sold high-ticket growth packages and got zero results. Scams make us sad! That's why we plan out a robust, data-backed strategy before we pull the trigger.
Our approach has three main components:
Testing
Optimization
Scaling
We know that it can be difficult to net more sales without bloating your ad budget. Our goal is to reduce your costs and boost your profits — and we've got the marketing mojo and eComm expertise to make it happen. When you partner with us, you can trust that we'll develop your campaigns based on YOUR needs, not random benchmarks. We're dedicated to your success, so you can scale up your business. No drain, no pain… just gain!
How We Work
We're proud to deliver fast results, although every brand is different. When we start working with an e-commerce business, we always start with the problems we can solve. For example…
One of our clients had an in-house team who simply didn't have the bandwidth to manage their ads. They left it up to chance — which ended up costing them more.
Another client had hired an agency that led them down the wrong path. Instead of scaling up, they were scaling way, way down.
And of course, we have plenty of clients who are facing the eternal question: should they spend more to make more?
We look for our clients' strengths rather than preying on your weaknesses. And once we've established your goals, we can start building strategies that work.
3 Steps to Success
We're all about transparency and collaboration rather than quick fixes. So if you get the chance to work with us, here's what to expect:
We conduct an Initial Strategy Session to learn about your problems and goals.
We draft a strategy that may include Facebook ads, Google ads, Klaviyo emails, and other channels we believe would maximize your revenue.
We onboard you as a client — meanwhile, we're already setting up the first campaign.
We start running and testing campaigns, tweaking to perfection.
You get more revenue for less ad spend — plus, eager leads and loyal customers. Hello, higher ROAS!
A Quick Note
Sorry, we don't work with everyone…simply because we can't. Otherwise, we'd be a cookie-cutter agency like those ones who charge you thousands and make you a couple hundred in sales. Call us crazy, but we'd rather see YOU succeed in the way that makes sense for you. So, we focus on a few clients at a time to deliver the best results.
Ready to Scale Up in a Sustainable Way?
It's the smart thing to do. With proper testing and optimization, you can start fetching incredible revenue without throwing away all your money on ads. We're talking real profits — even as you're connecting with more target customers than ever.
It just takes a bit of technical savvy with data-driven strategy. And we're eager to flex our marketing muscles for you.
if you want to partner with us, take a moment now to get in touch. Tell us about your business. We love helping e-commerce brands scale up more sustainably, but we only choose a few!
Are you the right fit? Hit the button below to find out.