Magento eCommerce Development
eCommerce websites that actually
convert.
Magento Development Services
Years ago in the midst of mediocre, non standardized eCommerce Technologies, NuEthic sought a fledgling opportunity to start working and developing on the Magento platform. Since that time, we have become Magento Developers and continued to focus on the Magento platform and build off its strengths for each customer in how we approach their project. Aside from the out-of-the-box features it offers, clients or as have benefited from the vast community of extensions that have been built to scale eCommerce quickly and stably.
Why Use Magento?
So why use Magento as an eCommerce platform? What's best about Magento is its robust set of features, scalable and easily customizable for the convenience of sellers and shoppers alike. The look, the content, the functionality of your online store: with Magento you have control over everything. The powerful yet easy-to-navigate administrative interface gives you catalog management tools, SEO-friendly capabilities, and comprehensive merchandising and marketing features like shopping carts, product reviews, social shopping, up-selling/cross-selling, wish lists, E-newsletter management, and integration with numerous payment gateways. Magento also offers extensive analytics and reports, as well as easy inventory management online.
Over the years, NuEthic has learned to leverage the solution's amazing flexibility to support the growth of our clients' businesses, no matter the size. Because Magento is an open-source eCommerce platform, there is a strong community following which drives its innovation and scalability without its users needing to invest in custom development.
Brands That Trust Magento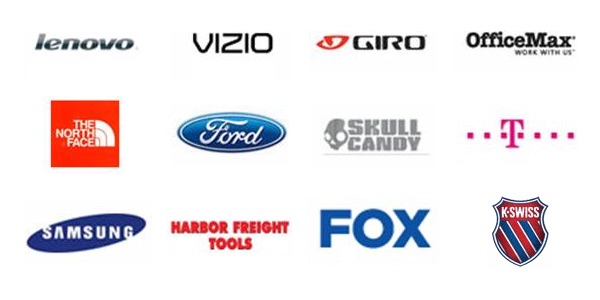 Migrating to Magento?
NuEthic has been able to prove over the years a strong ability to transition business is off their current E Commerce Technology on to Magento. By migrating products from SaaS technologies like Volusion or Big Commerce that are not open source, of our clients have seen tremendous flexibility to modify and customize the platform as they need it and take advantage of community contribution of functionality.
Get a free estimate for your Magento eCommerce project.