Magento Analytics and Usability Services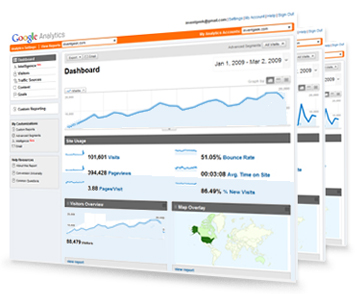 Establishment:
Build a Solid Foundation for Measurement
With over two decades of website analytics experience and NuEthic's proprietary processes, we maximize your online marketing efforts. Utilizing our best practices around Search Engine Optimization and Google Analytics, you strategically get in front of your prospects.
We begin by auditing your business's Google Analytics to identify trends in site traffic, user behaviors, content flow and architecture inefficiencies to improve the status quo.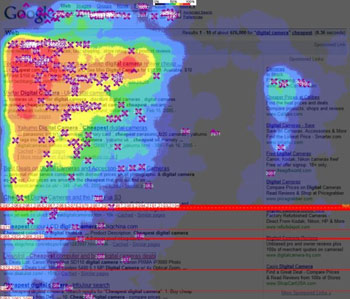 Refinement:
Become More Efficient and Effective
NuEthic goes beyond "off the shelf" software to measure and analyze a website's performance and effectiveness. With industry leading experience in software development and website design, we take a holistic approach to analyze and optimize the big picture.
As a result, you are making data driven decisions that enhance lead generation and grow sales. Which in turn, converts prospects into loyal customers. It's the story behind the data and the design.
Together, we analyze and understand a website's current performance to provide an overview and enhancement strategy that creates a seamless online experience for your visitors. Understanding your audience's behaviors creates a data-driven approach to business growth and exposure. This is done by analyzing and optimizing the following:
AUDIENCE

Demographics
Users Flow

From different channels of entrance, when and why are they leaving your website?

Browsers and Devices

Is your website compatible and optimized with all browser types and devices?

ACQUISITION


OVERALL WEBSITE TRAFFIC 


Entry vs. Exit Pages
Referral Traffic

Where are website visitors coming from and what web pages are they leaving from?
What sources of traffic actually make you money?

Sales Volume vs. Website Traffic

Set conversion goals to determine sales volume vs. website traffic

REPUTATION MANAGEMENT

What are people saying about your brand/product/service? What can you do about it?

KEYWORD ANALYSIS

Identify the keywords prospects use to find your business, do they match the services you are marketing? 
Which keywords are working to get visitors through to your site?
What are your key phrases that are affecting your business and what should you be going after?

BEHAVIOR AND DESIGN

Heat Map Review


See what your visitors are actually clicking on and where their attention is focused

Design Issues


Are there weaknesses in the design of the site that led people astray, or caused buyer frustration?

Site Load Times  & Performance Optimization


Is the loading of the site efficient to keep the visitor's interest?

SEO Value & Sitemap Review

Determine if your site's architecture is set-up to facilitate usability to the visitor and visibility to the search engines

CONVERSION

Competitive Landscape

How do you compare and compete with competitors' efforts online?

Goals
eCommerce 

Product and Sales Performance 
Transactions
Time to Purchase 

Nurture Marketing Campaigns 
Get a free estimate for your Magento eCommerce project.